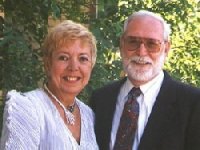 Since 2008, we reside in Warson Woods, a close suburb of Saint Louis, MO.
We both retired in 2004, Jacques from the Universities Space Research Association and Maryann as an appraiser of Native American art. But we are not standing still as you can find out by clicking on the links at left to lean more about our world.
Maryann passed away in 2014
I also have webpages on many other topics of interest to me and possibly to you too. Link here if
If you are a long lost friend or old neighbor, take a few minutes to contact us. We would love to hear from you.