Jacques

Jacques is retired

from the Universities Space Research Association (USRA) where he was Director of University Relations. USRA is a non profit association of universities who are involved in space related research. While there, he was involved with several programs including the soon-to-fly Stratospheric Observatory For Infrared Astronomy (SOFIA). SOFIA will be the largest airborne observatory in the world, and will make observations that are impossible for even the largest and highest of ground-based telescopes.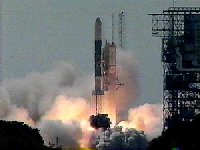 His Scientific Webpage is a good source of information on all his current and past projects, his colleagues, USRA, NASA and the Space Program. Prior to joining USRA, he was at the Bartol Research Institute of the University of Delaware where he last worked on an instrument that was successfully launched on board the Advanced Composition Explorer (ACE) on August 25, 1997 from the Kennedy Space Center. Share in his excitement and view some of the launch pictures: [Launch 1], [Launch 2], [Launch 3], [Launch 4] and [Composite-233K] or see the Launch Movie 1.7 MB
Heis a member of the SETI@home University of California, Berkeley project where home computers use their spare cycles to crunch radio telescope data acquired by scientists in an effort to search for extraterrestrial intelligence. To learn about this project and possibly join in yourself, click on the logo.
Back to Top
---
Maryann
Maryann is a retired appraiser of Native American Art and a past member of the American Society of Appraisers (ASA).

For more information, check out Maryann's Business Webpage where you will find links to Native American resources and Museums.
Back to Top
---
Genealogy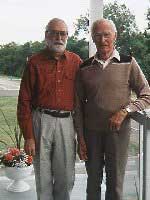 Since 1996, Jacques has been working on the genealogy of his family with the help of a distant cousin in Montréal and more recently via several contacts on the Internet. He now has traced his roots back 12 generations to René L'Hérault dit L'Heureux from France and has found over 85 Internet cousins on his L'Heureux side and half a dozen more on his mother's side (Baril), from California, Kansas, British Columbia, Florida, Manitoba and Baffin Island, Australia, England and of course Québec. He is the administrator of over 8 mailing lists devoted to the surnames of his ancestors. A page is also devoted to his famous cousins which include René Levesque, Jean Chrétien, the Dionne quintuplets, Céline Dion and Felix Leclerc, to name a few. A L'Heureux reunion attended by over 100 cousins took place in Montréal in September of 1998. He is also an active member of the St-Arnaud dit Bertrand Association.

Find out all the details in his Genealogy Home Page.

Back to Top
---
Travels
We also travel extensively, some of it in connection with Jacques travel, some to see our family which is spread from Quebec to Illinois to Oregon.

Find out all the details in our Travel Page.

Back to Top

---